AppleScript – Example 4 – Filemaker
This example sends an SMS text message from FileMaker. Do you maintain your tennis club member list in FileMaker? Send SMS to your members with SMS Mac.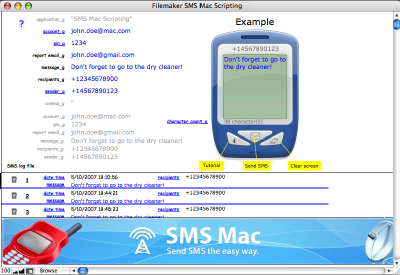 Download the FileMaker project Send an SMS from FileMaker.
It works with FileMaker 7 and up.
It was made by Jean-Luc Farat. You can send us feedback.